How to Impress and Attract a Girl
For many men, there comes a time in life when all you want is to settle down with a girl and live happily. If you want to know how to get a girl to like you,the main questions are of course ,
How to approach a girl?
How to impress a girl?
Approaching and meeting women is not nearly as difficult as many people make it sound, and keeping someone you are in love with is even much easier, so long as you keep your head straight.
How to approach a girl in public is one of the hottest questions being asked many times by many guys. Is it very difficult or could it be that most guys just don't know where and how to start approaching a beautiful girl they notice in public?
The most important thing you have to do when approaching a woman is to pay attention to her body language and respect her boundaries.
Here is all the guidance you need to approach a girl in public.
Go out searching
You need to put yourself in a position of meeting someone by going out to a public setting in order to be successful. Go out to your favorite club, but remember to do it the right way because not all girls want to be approached in a bar. Always pay attention to her body language because carrying out a conversation in this setting is not easy. Go to a coffee shop or somewhere of interest such as book store or Renaissance Fair.
Smile and keep eye contact
When you notice a girl you want to approach, the first thing you need to do is to make and maintain eye contact. The eye contact could be a sign of interest, and if she keeps on making some glances back, then you are on the right track. Girls also love lively and smiley faces, so keep your best smile when talking to her or even before you make your move. A friendly smile is a good sign of interest, and if she smiles back, check her body language and see if she is interested before making your move.
Make your move
Start with a simple statement- you could be reading the same book or you notice her wearing a T-shirt with a brand like yours, simply put, look for a nice way to get her into a conversation. If you she is not interested at all; no eye contact, giving you monosyllabic answers, do not insist, leave her alone. If she shows interest, you will easily notice, eye contact, smile or even leaning closer, proceed and have a long conversation. Talk about things of interest, and always remember to listen to her talking. You will always find opportunities to continue with the conversation if you let it flow naturally. Make humorous statements and a few complements to make her blush.
Make future plans
At the end of the conversation, if she is still interested and you like her, ensure that you make a future meet-up. Take her contacts or give her yours to make her feel in control, and wait for her follow up. Ask for her email address or phone number, but if she refuses, do not insist. Go ahead and ask her out for a cup of coffee, and always ensure that you choose a public place for the instant date to make her comfortable.
Now that you already approach the girl and win her confidence, is time Impress!!



How to impress a girl?
There are huge amounts of advice available on how to impress a girl, but the best advice comes down to basics. It's a matter of balance and self-control. Avoiding pitfalls like staying friends isn't as easy as it seems, so the initial contact should be romantic rather than friendly.
First impressions last and grooming plays a big part in this category.
Make sure you dress accordingly, in other words clothes that fit well and compliments certain features you may have.
Smelling nice is also a good idea, but don't overdo the cologne.
Showering every day and keeping your facial hair intact will show that you have self-respect.
Keep in mind that a girl looks for a guy who she can show off in public. (read here how to get perfect abs to impress girls)
You don't have to be a model in order for her to feel comfortable next to you.
Simply take the time to stay clean and fresh.
Manners cost nothing and she will be attentive to how you treat everyone, including her. Be polite and easy to engage if you want to make a big impression. It is very rare that a girl will be attracted to an ignorant, egotistic guy who doesn't have any respect for the people around him. This doesn't mean you have to become a social butterfly, but focus on smiling and small things like saying "Thank you" will go a long way.

Keep a guard in front of your mouth as much as possible. Although girls usually handle the biggest part of a conversation, and rightfully so, there comes a time when you have to say something. Remember quality over quantity. Think about what you are saying and don't just blabber the first thing that comes to mind. Everyone makes the mistake of uttering the wrong words now and then, but if they are few and far between she won't judge you too harshly.
Give her a nice complement from time to time and try to do it when there aren't too many ears listening in. If she has a nice smile then let her know, or convey how good she looks in the dress she is wearing. Keep the compliments focused on her and not the accessories she wears. A quick and smooth execution of a complement while looking into her eyes is the best way to go. Making her laugh is also a great way of getting her more involved.
Last but not least, make her feel special. Do your best to keep attention on her and don't ignore her in the attempt to play hard to get. If she calls or sends a text message then reply promptly. Let her know that if she needs help or assistance you will be there to help out and creating an inside joke comes highly recommended. Sharing a funny secret is a great ice-breaker for the next time you meet, but use it wisely and don't overdo it.
If you reach the friends zone and you want to change the situation, avoid contact for a while. It's not necessary to ignore her completely, but refrain from seeing her too often. The reason you are friends is probably due to the fact that you waited too long before asking her out, therefore creating some distance can open the gap for making the proposal. If she still just wants to remain friends then respect her wishes and find somebody else.
Find out here a complete guide about How to get the girlfriend of your dreams.


Dating tips and advice:
Now that she agreed to a date, the real challenge is on; how to ensure you get a second date. Let's face it, first dates are nerve wrecking and rightly so. This is your chance to give the best first impression that will determine the course of your relationship. While a lot of things can go as planned, the smallest mistake can also wreck havoc on your chances of going on a second date with a girl. The heaviest responsibility of making sure everything goes right is usually on the guys and to help them get through that that first date, here are 10 helpful tips. These tips are divided into four sections; how to dress, where to go, conversation tips and hot to behave.
How to dress
This is probably the most important part of the planning process. How exactly do you dress for a first date? Do you go casual or wear formal? Do you become your usual flamboyant self or go for safe conventional dressing? As a general rule, you should aim to dress in such a way that you get her respect but at the same time come across as a not-so-serious guy. The type of date can however determine what to wear e.g. a picnic, a formal dinner or a hiking expedition.
What to avoid
Firstly, do not dare wear your college hoodie or sneakers to the date; otherwise it will be your last. Whether it is a picnic or a rock climbing experience, the hood and sneakers are an absolute no-no. Another piece of fashion to avoid is khaki. Khakis may seem appropriate but they simply do not come across as sexy. If you want casual, go with jeans.
What to wear
A formal dinner calls for almost-formal wear. You don't need a full tuxedo. A good shirt, a blazer and some fitting pants are perfect. The shoes should be clean and highly polished. A casual date requires jeans and maybe a polo shirt. If you are going hiking, do not overdress; wear appropriately for the event.
Where to go
Now that you are all dressed up, where do you take her? As a man, you should make the choice but be sure to ask her beforehand what kind of food she likes. If she says Chinese, you can take her to a Chinese restaurant. Whatever the case, make sure the place is not cheap, is cozy and has a romantic atmosphere. You can also be creative and plan for a picnic but be sure that she is okay with an outdoor setting. Be sure to make plans way before the date and if necessary make reservations. Scrambling to decide where to go when you have already met is a bad sign.
Conversation tips
An awkward quite moment is one of the worst things that can happen on a first date. At the beginning of the date, ask her general questions about her such as her work, studies etc. In contrary to the idea that you should let women only talk about themselves, they also want to hear about you. Talk about your dreams, your family and fun past memories. As you encourage her to open up and you also open up, the date will get more intimate. As she talks learn what her interests are and use them to keep the conversation going.
How to behave
You behavior is the most important part of the date from the time you pick her up to when you bade her goodbye on her front door. Here are some tips you can use.
• Be a gentleman. Think that all the chivalry stuff is for old times? Think again. Ladies love to feel valued and important and being a gentleman makes them feel exactly that. If you are picking her up, arrive on time as is the case if you are meeting up in a certain location. Open the car door for her, pull out the seat for her and pay the check.
• Show your attraction immediately you meet. This is best done using a compliment such as, "I love your dress." It sets a good atmosphere at once.
• As you part on her front door, tell her how you enjoyed the date and then with confidence move in for a light kiss. If she gives you her cheek, don't take it personally.
• Do not fail to call the next day and make plans for another date.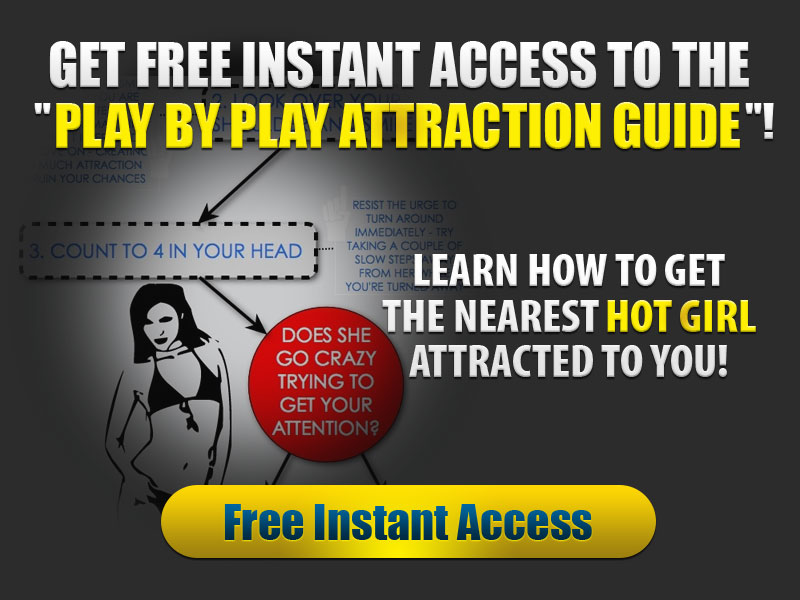 Summary
Article Name
Author
Description
Find out all you need to know about How to Approach and Attract a girl´s Attention.Best tips and advice to Impress a girl.